Join MSU Greenline
Help us build the Big Ten's largest calling program.
Although we are currently not hiring due to COVID-19, we strongly encourage you to still apply. We will reach out as soon as possible to continue with further steps.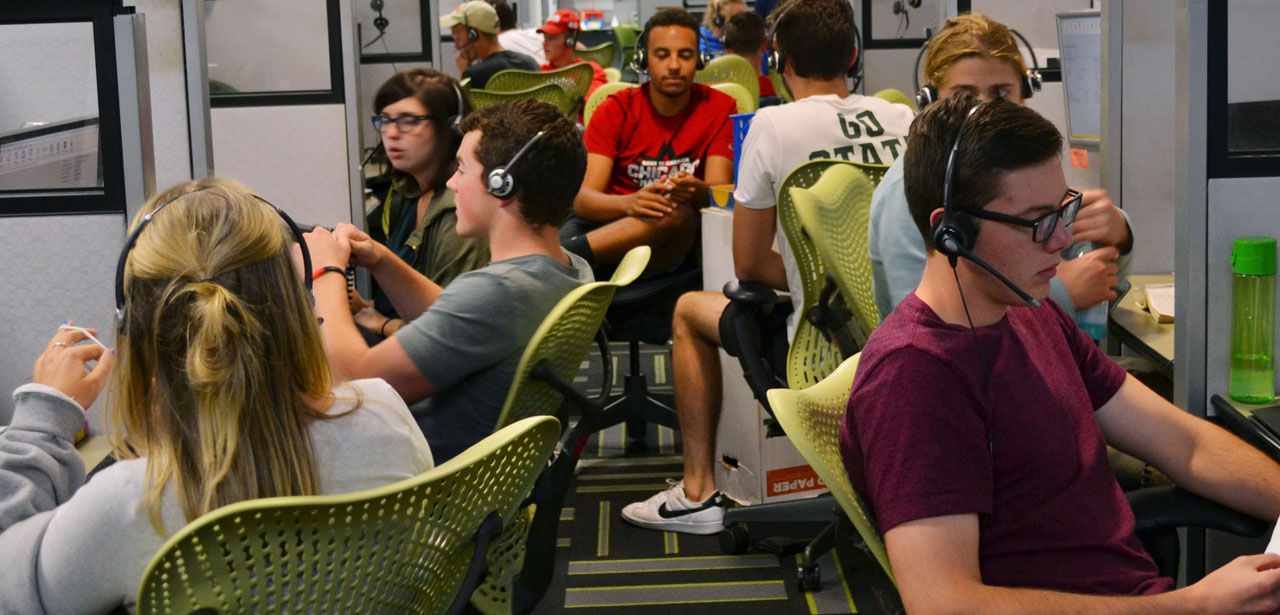 What we do
---
MSU Greenline is the largest calling program in the Big Ten. It is a student run program which employs over 150 students each semester. We have 63 calling stations in which 10,000-15,000 phone calls are attempted each shift resulting in personal contact with over 175,000 alumni and friends each year. From these alumni, our program secures around $1-2 million dollars and over 50,000 donors.
We are currently accepting applications for callers at MSU Greenline. If you are an enrolled and registered student at Michigan State University, you are eligible to apply.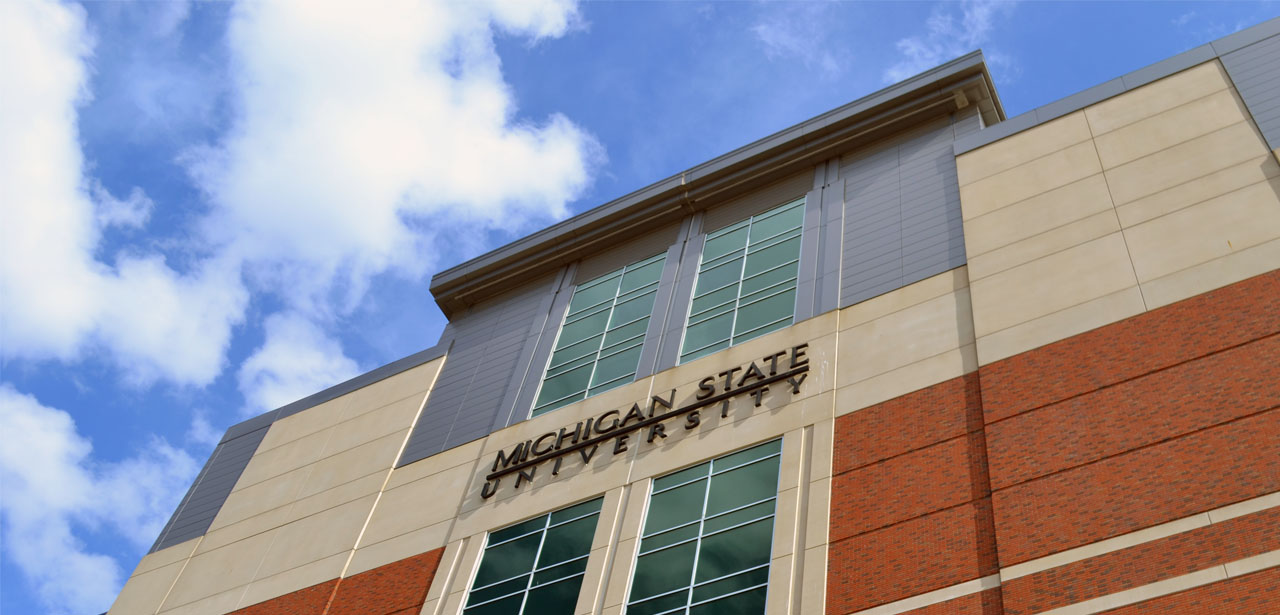 MSU Greenline is centrally located in the newly renovated Spartan Stadium. You can contact our office via phone at 517.884.1144
How we work
---
We strive to build a work environment where people are happy, productive, and interact well.
You will be responsible for contacting MSU staff, friends and alumni across the country to build relationships and inform them on current MSU news and projects. You will also solicit funds from the person on the phone for the benefit of many different programs across Michigan State University.
If you are ready to submit your application now, follow the link the bottom of this page. If you still need convincing, scroll down and check out some of the many reasons to be a part of our organization.
Great Pay - $9.50/hr
All callers are eligible for a pay raise every semester based on performance and attendance. Also, callers are able to earn extra hours of pay nightly as a reward for achieving an established goal.
On top of that, student supervisors regularly distribute incentives to callers who show outstanding performance, enthusiasm and commitment to the program. These incentives include gift cards and coupons to local restaurants and attractions.
Fun Environment
As students, we work hard to make sure our work environment is both enjoyable and entertaining. We plan theme shifts throughout the semester with games and free food as well as external activities like bowling nights.
The staff at MSU Greenline is unique and diverse, which helps us cater to your personal needs.
We do not have a dress code. As long as it's appropriate and not offensive to others you can wear whatever you'd like.
Opportunity for Advancement
Everyone at Greenline started off as a student caller. We only promote from within, so each semester you will have an opportunity to apply for a lead caller, supervisor, or manager position.
The skills you gain as a caller, supervisor, or manager in this organization will be unmatched resume builders. You will gain valuable communication and teamwork skills as a caller. As a supervisor you will learn how to effectively manage your own team of callers. Managers are in charge of specific departments such as HR, Production, Business, or Promotions and are responsible for carrying out the duties assigned to their department.
Apply Online
---
If you are ready to apply, please fill out the online application. We are currently seeking applicants who can work through this spring.
Although we are currently not hiring due to COVID-19, we strongly encourage you to still apply. We will reach out as soon as possible to continue with further steps.